Locksmith in Sugar Land, TX
Your Sugar Land, TX Locksmith Is Available 24/7
From emergency locksmith services to high-security commercial lock systems, we have what it takes to keep our customers secure. Proudly serving Sugar Land and the greater Houston area, Locksmith Doctor is just what you need to give your security a boost. Learn how we can help you today.
Emergency Lockout Services in Sugar Land, TX
When you're locked out of your home, car, or business, you need help and you need it now. The good news is you don't need to wonder, "Is there a locksmith near me?" As your local source for 24/7 emergency locksmith services, our team at Locksmith Doctor is available anytime to come to your aid.
As professional, licensed locksmiths with years of experience, we know how to quickly and safely restore access to your property. If you need help picking up the pieces after a security breach, we're here to walk you through the steps. We can help you:
Complete door repairs
Perform lock replacements
Install exit devices
Choose high-security locks
If you need help now, give us a call for fast, friendly service at your location.
Sugar Land's Top Choice for Professional Locksmith Services
We're truly honored to be able to serve our community by keeping what our customers love most protected from harm. Our customers trust us because we've proven that we're dedicated to quality and exceeding customer expectations. Here are a few reasons Locksmith Doctor should be your first choice for locksmith services:
Locally operated by licensed, professional locksmiths
We are a valued member of the Texas Locksmith Association, Greater Houston Locksmith Association, and 1-800-Unlocks
Fast, friendly 24/7 emergency locksmith services
Quality security products backed by warranty
Commercial Locksmith Services in Sugar Land, TX
As your trusted local locksmith service, we know what it's like to run a business. You put your all into something and you need to make sure it's protected. Small or large, your business is given the same meticulous attention to detail and commitment to quality we give all our customers.
Residential Locksmiths Just Around the Corner
Primary access points are simply one thing to consider when securing your home. Over time, existing locks and the surrounding frame can break or deteriorate. Make sure your home is properly secured with high-quality locks. We offer a variety of top brands and complete installation or door repairs quickly.
Expert Key Duplication & Key Fob Programming
Regardless of the make and model of your vehicle, we can help you save time and money by creating exact car key copies. We specialize in key duplication using EEPROM technology to match the exact factory specs of your key fob.
Contact Locksmith Doctor: Your Sugar Land Certified Locksmiths
Nothing feels better than being secure at home, work, and while traveling. Let Locksmith Doctor cure your safety woes! Our team of professional locksmiths is here to answer all your questions. Give us a call today!
Our Recent Car Key Jobs in Sugar Land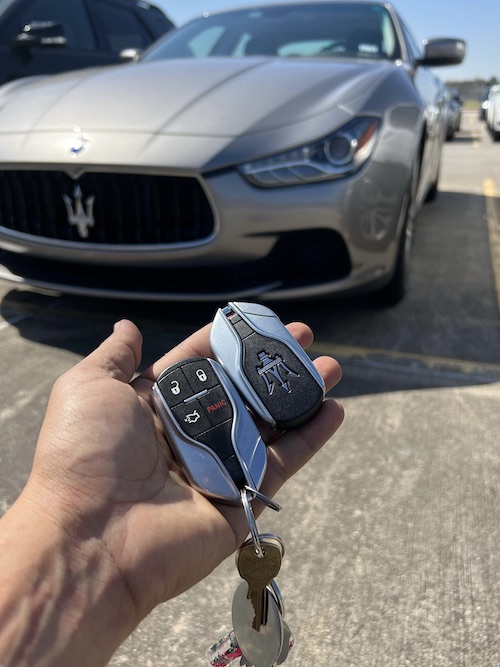 Maserati Car Keys Made
Locksmith Doctor can beat dealer prices and provide new car keys same-day for Foreign and German cars as a car locksmith in Houston.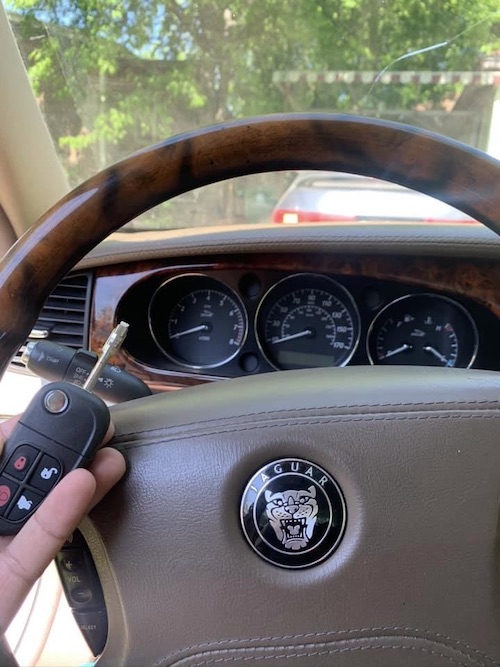 Jaguar Car Key Replacement
Need a Jaguar key fob today? The key replacement pros at Locksmith Doctor can either add a new key fob or make a new key if you've lost all your fobs.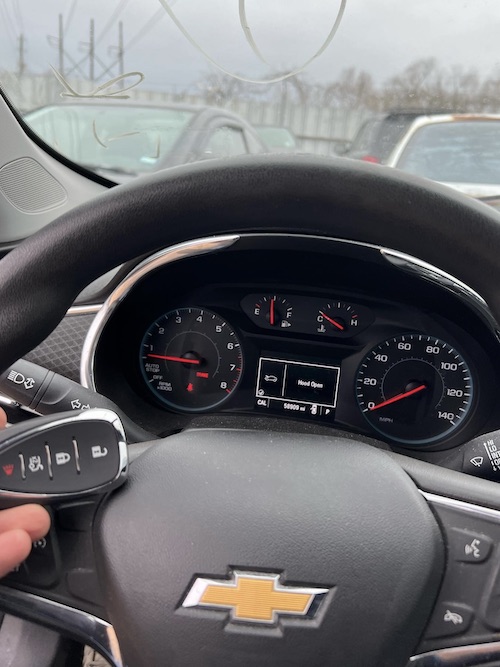 Chevy Car Keys Made
Whether you own a Chevy, Ford, Buick, Cadillac, or any other Domestic car, call the car key locksmiths Houston trusts.