Locksmith in Richmond, TX
Locksmith Doctor Is Your Full-Service Lock Company in Richmond, TX
With skills like decoding and picking locks and car EEPROM reprogramming, we're not your average locksmith at Locksmith Doctor, serving Richmond, TX, and the Houston area. Our professional, licensed locksmith can handle most lock and key problems, from making laser cut keys for high-security locks to resolving your car's immobilizer problems with expert car computer reprogramming when your keys stop working. We use quality lock and key parts that we warranty, and perform related services from door repair to EEPROM reprogramming to ensure your locks work effectively and conveniently to keep you secure. Our mobile locksmith service with 24/7 emergency care responds to lockouts, prompt burglary lock repairs, and other urgent locksmith needs in Richmond, TX. Locksmith Doctor is a member of the Greater Houston Locksmith Association, Texas Locksmith Association, and 1-800-Unlocks, and we're ready to serve you.
Professional Commercial Locksmith For Your Business
Your business depends on locks and keys to provide important security from the front door to cash boxes, inventory rooms, and executive offices. Our skilled locksmith can manage your master key system, provide key copies so you don't get locked out of essential rooms in your business, and unlock doors if you don't have the key, making a new key from the lock itself. Locksmith Doctor can do a lot for your Richmond, TX business, enhancing your security and providing quick solutions to your lock and key problems, 24/7.
Richmond, TX Residential Locksmith
Your home's security depends on reliable, well-fitting door locks and deadbolts, so it's wise to have our professional locksmith install replacements when needed. We'll make sure the installation is solid, and take care of any door repair problems as well. In many cases, we can simply replace the damaged lock cylinder or rekey it to provide the security and door lock repairs you need. If you're locked out of your home, our 24/7 mobile unlock service can carefully provide access to you and your family. Don't forget to call on us to update your spare keys for your home's doors, your vehicles, even bicycle keys and keys for other locks around your home. Our expert key maker can copy and create just about any type of key. Unsure if your locks are installed correctly? Give us a call and we can discuss any of your home security concerns.
Mobile Automotive Locksmith Service in Richmond, TX
As cars get more expensive and technology advances, automotive locks have gotten much more sophisticated. Typically, the vehicle electronically verifies the key you're attempting to use, with an immobilizer function to prevent "hot wiring" if necessary. If you've locked your keys in your vehicle, we can provide quick help, and if your problem is more challenging, we have the skills and technologies to reprogram your car's computer to accept a new key reliably or perform similar services depending on the vehicle type. There's rarely a need to make the trek to the dealer for expensive ignition lock replacement or car door lock rekeying.
Your Expert Locksmiths in Richmond, TX Are 1 Call Away
At Locksmith Doctor, we are the area's top trusted locksmiths for Richmond, TX, and the Houston area, providing an extensive range of services and reliable products. Call us for help today!
Our Recent Car Key Jobs in Richmond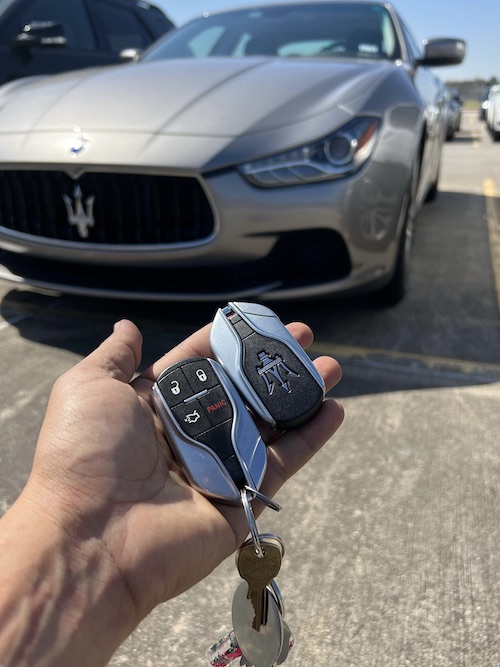 Maserati Car Keys Made
Locksmith Doctor can beat dealer prices and provide new car keys same-day for Foreign and German cars as a car locksmith in Houston.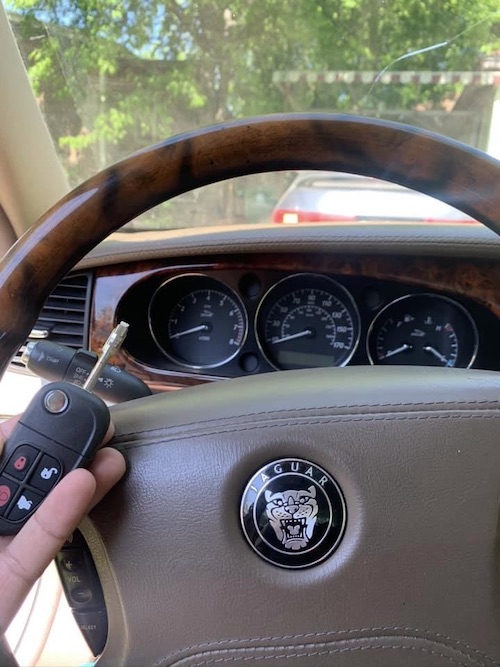 Jaguar Car Key Replacement
Need a Jaguar key fob today? The key replacement pros at Locksmith Doctor can either add a new key fob or make a new key if you've lost all your fobs.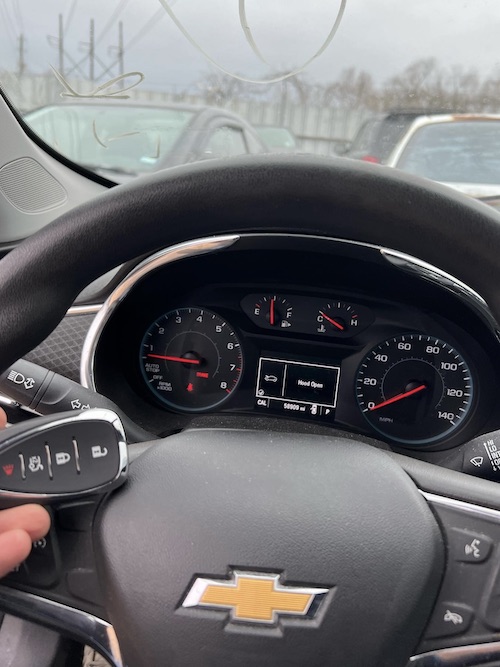 Chevy Car Keys Made
Whether you own a Chevy, Ford, Buick, Cadillac, or any other Domestic car, call the car key locksmiths Houston trusts.