Locksmith in Pearland, TX
Call Locksmith Doctor – We Can Help With All Your Lock & Key Needs
Are you looking for a Pearland locksmith? Locksmith Doctor is your best choice, with years of experience and a wide range of services that people are looking for in a locksmith in Pearland, TX. That means you can reach out to our 24/7 mobile locksmith service for car, home, and business lockouts, car key replacement, and more advanced services like EEPROM programming that restores the function of your electronic car key system. Locksmith Doctor is a proud member of Texas Locksmith Association, Greater Houston Locksmith Association, and 1-800-Unlocks, well known and trusted throughout the Houston, TX area.
Convenient Mobile Car Locksmith Pearland, TX
There's no need to get towed to the dealership and pay exorbitant fees. Locksmith Doctor will come to you. If you need car key copies to update your spares, transponder key cutting, or key fob programming, whatever your car, truck, SUV, or even motorcycle locksmith needs, we can help. We have the technical skills and equipment to dig deep and fix those "no key present" type error messages by addressing the root cause in your car's computer key programming, saving you a trip to the dealer and expensive parts replacement when reprogramming can do the job.
Skilled Residential Locksmith Pearland, TX
Would expert home lock installation give you peace of mind? Sometimes it takes more than swapping the lock, and we provide quality products that we warranty, along with professional installation and door repair to make sure your new lock provides the protection you need. We'll also provide lockout service 24/7 which can really make a difference for you and your family. Our expert key maker can copy all your home's keys, too, from bike locks and shed keys to door and deadbolt locks. When you're not sure who has keys to your home or your valuables, let us rekey the locks so you can start fresh with new keys.
Our Commercial Locksmith Services in Pearland, TX
As a business owner, you probably have more keys than a homeowner. For example, you have office doors, padlocks, cabinets, desks, and other keys. This can get chaotic. Call the best locksmith in Pearland, TX, to set up or manage your master key system for more organized offices, install secure exit devices and panic bars, perform lock rekeying and replacement, and lock installation. We're quick to provide door repair if you've had a burglary problem and offer around-the-clock lockout service if your employee forgets the keys. If you've found that you need spare keys for empty slots in your key cabinet, don't live dangerously, have us come and make them today! If you have mystery locks, we can use our locksmithing techniques to make new keys for them and let you increase your security by putting them back into action.
Your business depends on security, and you can depend on Locksmith Doctor to help.
Contact Locksmith Doctor in Pearland, TX Today
At Locksmith Doctor, our experience is wide covering most types of locks and keys, and it runs deep as we can make keys and rekey or reprogram locks using advanced techniques. Give us a call for all your locksmith needs, and keep our number handy for emergencies!
Our Recent Car Key Jobs in Pearland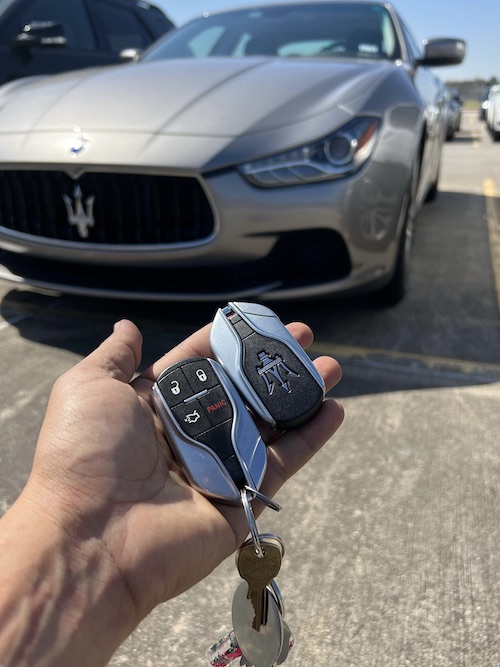 Maserati Car Keys Made
Locksmith Doctor can beat dealer prices and provide new car keys same-day for Foreign and German cars as a car locksmith in Houston.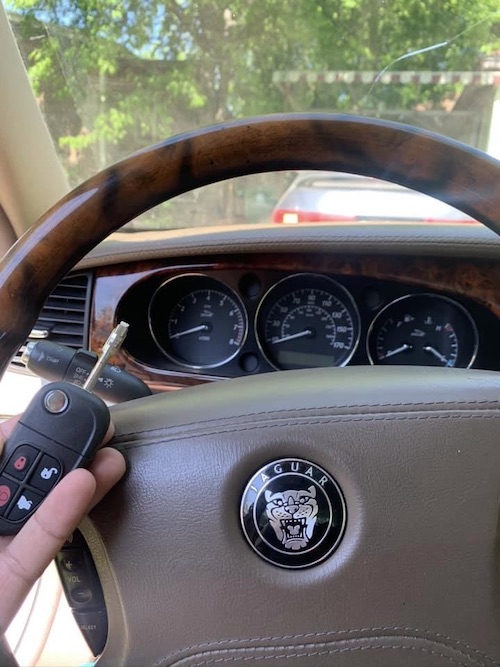 Jaguar Car Key Replacement
Need a Jaguar key fob today? The key replacement pros at Locksmith Doctor can either add a new key fob or make a new key if you've lost all your fobs.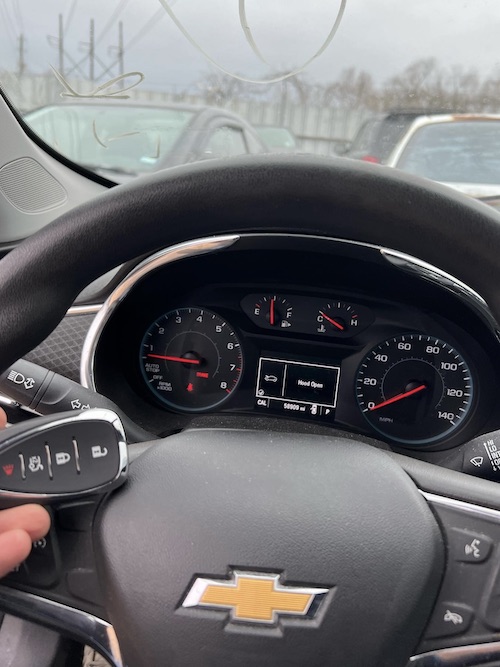 Chevy Car Keys Made
Whether you own a Chevy, Ford, Buick, Cadillac, or any other Domestic car, call the car key locksmiths Houston trusts.